We leave Riga early and head for Daugavpils.


On the way we eat brunch by the River Daugava. Here you can see Aleksejs and Teodors.


We are warmly welcomed by the workers at the Library for the Visually Impaired . From the left: Velga Zēgnere, Director of the library Aina Lipiņa, librarian Jana Šlapaka, Aleksejs Volkovs with Teodors, Zaiga Kļaviņa with Olle, and our new puppy Diva.


We are invited to a spectacular table…


The public begins to arrive.


Aleksejs and Zaiga begin to speak about the association and guide dogs.


Our new puppy Diva listens attentively.


After the talks, people have a chance to try walking with a guide dog.


Jana, librarian of the Library for the Visually Impaired in Daugavpils, thanks us for coming.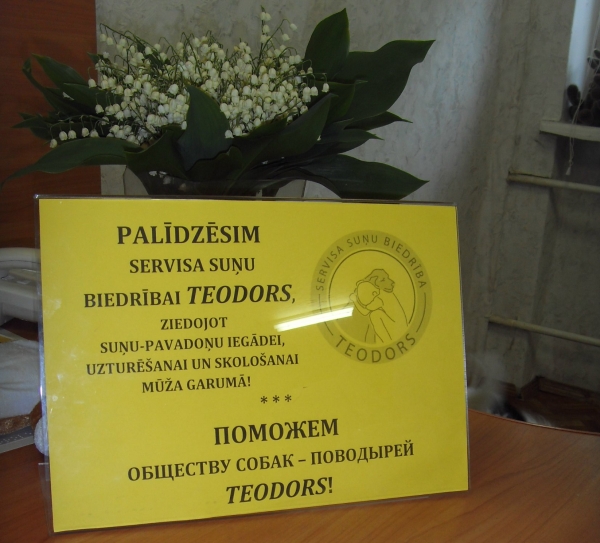 We receive generous donations. Thank you!


Some children come to pet the dogs.


On the way back to Riga, we stopp to look at the partially renovated Daugavpils Fortress.


Also we visit friends in the countryside, where the dogs are allowed to run around after their big working day.
Photos by: Ligita Damberga and Velga Zēgnere